Close to the village of Ockley, south of Dorking, Farm Place is home to up to 27 people aged 16-30, who can stay for up to 12 months. They can be referred there by local authorities, social services, the probation service, the prison service, homelessness hostels, and drug and alcohol teams. Or, they can self-refer. They are assessed and then can become residents who will have safety and security while being given support in developing independent living skills and a personal development programme to help them into education, employment or finding a home. In short, they are helped to move ahead and to gain confidence.
Louise Cheung, the Fundraising Manager, showed the High Sheriff, his wife, and Lady Louise O'Connor DL around the large house, its outbuildings and took them to an allotment that looks over the hills, a place where residents can also sit on benches and enjoy the peace of a beautiful view.
Several residents of both sexes spent time with their visitors and kindly answered questions. They openly talked about themselves, their problems, how they came to Farm Place, and how they have been helped. A man in his mid-20s spoke about his serious drug addiction, mainly to cannabis, and how he was now clean. These young people have taken the opportunity to transform their lives for the better. They have improved their mental and physical health and attended workshops and training units. There is a rota system so people take turns to cook for the house in teams, and also one exists for cleaning and hoovering tasks. They have helped in carrying out maintenance projects around the property and grounds. They are given advice about opening a bank account, applying for a tenancy, budgeting, and managing debt. Group volunteering is encouraged and there are links to the Surrey Care Trust.
Everything the visitors heard was positive, and there was a friendly and relaxed atmosphere, the residents being at ease with one another and the people running the premises and programmes. The results in all areas are very positive. About 80% of the young people that went to Amber (at its four premises in England), had either been diagnosed as having a mental health condition or highlighted their mental health as a challenge for them. Around the same percentage reported that they had maintained or improved their emotional and mental health at Amber.
Various groups in Ockley support them, including Kindred Spirits which runs a community café open every Wednesday.
This charity deserves all the help it can get from the community, individuals, and companies. Fundraising makes up just over half of its income. 93p of every £1 spent went on front-line support for young homeless and unemployed people.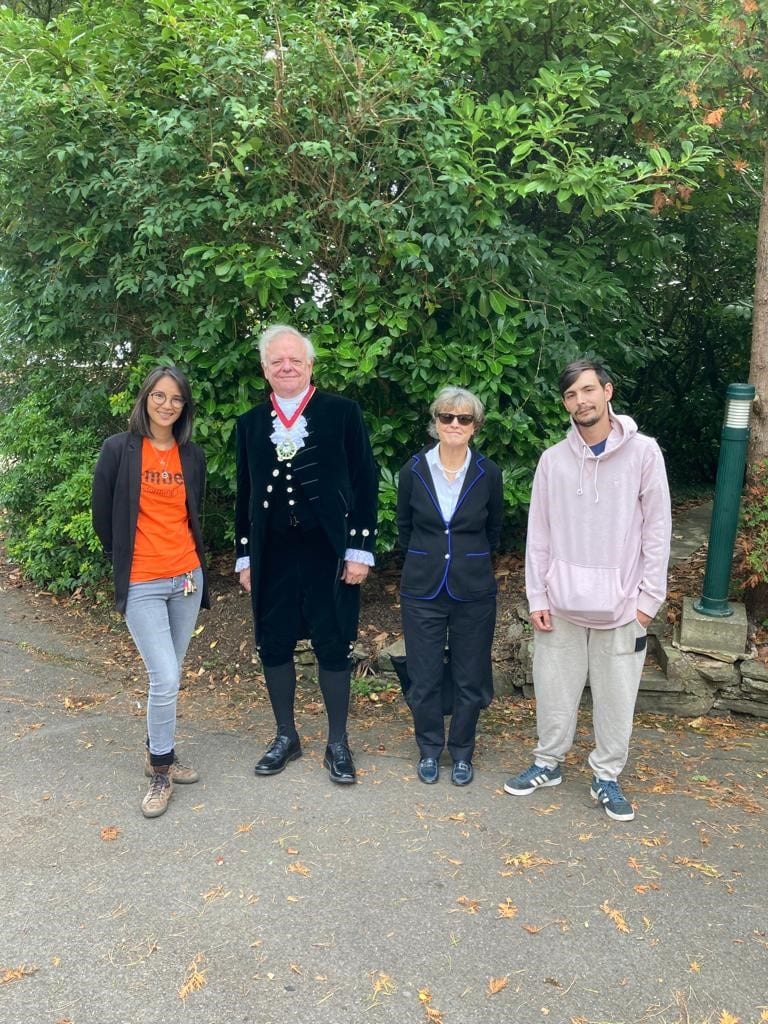 https://www.highsheriffofsurrey.com/wp-content/uploads/2022/10/1-1.jpg
1024
768
Olivia Lucas
https://www.highsheriffofsurrey.com/wp-content/uploads/2021/07/TheHighSheriffofSurrey-weblogo.png
Olivia Lucas
2022-10-05 10:46:00
2022-10-11 10:50:52
The Amber Project