The Mayor Of Godalming's Tea Party
On Sunday 19th June Councillor Shirley Faraday and her consort David Faraday held a Civic Ceremony in Crown Court Godalming where Music in the Park, run by the Go Godalming Association, regularly plays at the Bandstand. On a warm afternoon, civic guests and members of the public of all ages enjoyed listening to the Godalming Jazz Choir sing What a Wonderful World, This is Me, Sunday Kind of Love, and Before the Last Breath (written by David and Shirley Faraday). Local artists performed after the tea interval. Rieks Drijver, a trustee of the Mayor's Charity What Next?, an environmental charity, spoke about its aims to raise awareness of the climate and ecological emergency, and how it can help people of the Borough of Waverley to live more sustainably and reduce their carbon footprint. It organises workshops, events, seminars and supports projects across the borough. Its Eco-Theatre has a new production which will be a puppet show in Crown Court on Saturday 9th July.
This was a delightful afternoon for the community and very well organised.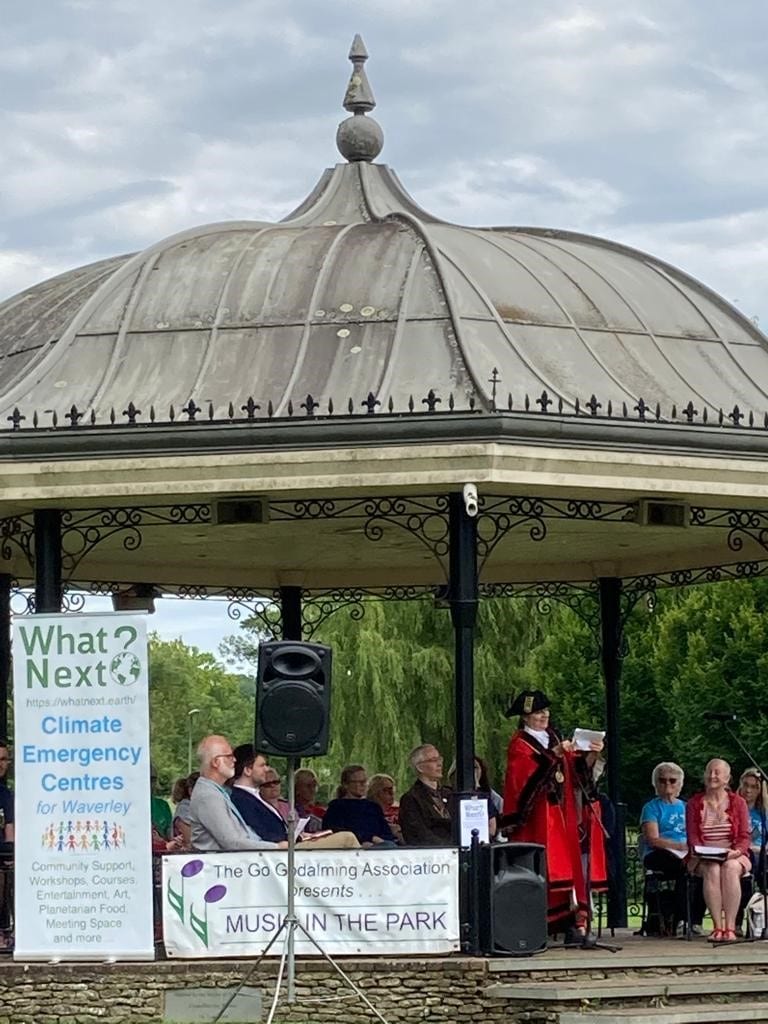 https://www.highsheriffofsurrey.com/wp-content/uploads/2022/06/1-7.jpg
1024
768
Olivia Lucas
https://www.highsheriffofsurrey.com/wp-content/uploads/2021/07/TheHighSheriffofSurrey-weblogo.png
Olivia Lucas
2022-06-19 21:22:00
2022-06-24 14:18:37
The Mayor Of Godalming's Tea Party