High Sheriff opens Arts Awards celebrating women's creativity
Dr Llewelyn was honoured to be asked to speak at the opening of the Women's Support Centre Surrey Art Awards exhibition at the Lightbox in Woking. 
The annual event opens the art and creative writing exhibition, which celebrates work from women who have received support from the centre. The women's lives have been affected by at least one encounter with the criminal justice system and some have served a sentence.
Following an introduction to the evening from Marilyn Scott, Director of the Lightbox, Dr Llewelyn spoke about the centre's ethos and why it is so effective. She said: "The centre recognises that what we do and feel is directly related to our lived experiences and it works with women in a non-judgemental way to help them address their needs and rebuild their lives."
Leanne Spiller, Chief Executive of the Women's Support Centre, then gave some examples of how its work has helped women reintegrate into community life, which can often take a long time and requires specialist help. Some of the artists were at the event and received a resounding round of applause from the audience.
A large audience attended the event, including the Lord-Lieutenant Michael More-Molyneux, Police and Crime Commissioner Lisa Townsend, Chief Executive of Women in Prison Kate Paradine and Chief Executive of the Community Foundation for Surrey Dr Rebecca Bowden.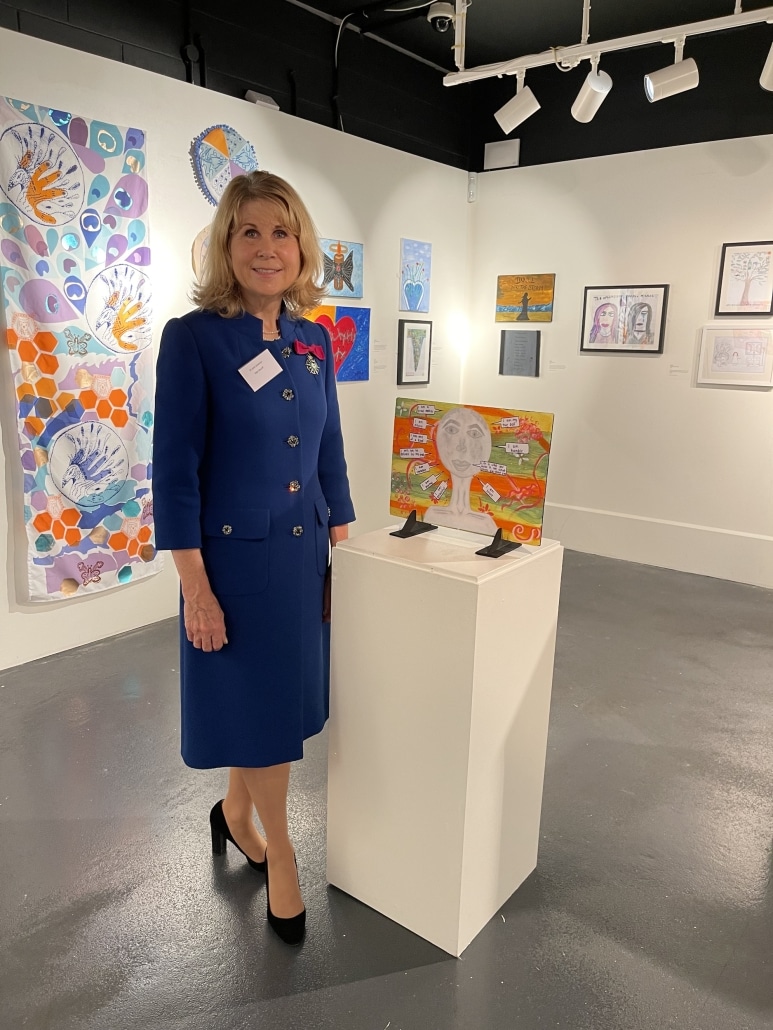 https://www.highsheriffofsurrey.com/wp-content/uploads/2021/11/Womens-support-centre-surrey-art-awards.jpg
2500
1875
Akiko Design
https://www.highsheriffofsurrey.com/wp-content/uploads/2021/07/TheHighSheriffofSurrey-weblogo.png
Akiko Design
2021-10-19 12:00:00
2022-03-29 14:54:50
High Sheriff opens Arts Awards celebrating women's creativity