Caterham School was rocking for charity on the night of Saturday 18th February as the hugely popular Jive Aces band performed for free before a full house of about 280. They played a selection of their most popular tunes, and this was the third time in recent years that they've done so at this venue. They began in 1989, have made 11 LPs, have toured the world, played with Jools Holland and many other stars, and regularly appear at Ronnie Scott's and the Aldwych Theatre. They've performed at the Royal Albert Hall, the Fringe and been given a Variety Award. Not surprisingly, they are regarded as the country's finest Jive band and one of the best in the world.
The evening was once again organised and introduced by Pat Cannon, assisted by Liz Osterman from Saint Hill. Pat is a former councillor and Chair of Tandridge Council, who has worked tirelessly for his community over many years. In recognition of that, and also of his support for the HSYA (High Sheriff Youth Awards Charity) and his running of the Dial-a-Ride Scheme that operates from the Westway Community Centre in Caterham-on-the-Hill, the High Sheriff was delighted to present him with an High Sheriff Award Certificate. Not many are given out during the year of office of a High Sheriff, and it represents the sincere appreciation of the County for a person's great work for others.
The proceeds of the event will be divided between the Royal Navy Association, a charity supported by Pat, and that for which the Chair of Tandridge, Councillor Jackie Wren, raises money; namely, the Holland Sports Get Fit Club.
Once the band started playing, it wasn't long before there were dancers in front of the stage, and some very good ones. The band played many swing and jive classics, including Sing, Sing Sing by Benny Goodman, Glen Miller's In the Mood, and Bob Crosby's Big Noise from Winnetka. The 'bone of Alex Douglas, and the tenor sax of "Big" John Fordham combined as they should, belting out those swinging notes when required, with a driving beat given by drummer Peter Howell, and always the rhythm of the amplified double bass of Ken Smith. And all the while, Sheridan Lloyd substituting for Vince Hurley on piano did his stuff superbly, clearly much enjoying the Jerry Lee Lewis numbers in particular and other rockers. Ian Clarkson showed the range of his excellent voice with perfect renditions of many popular songs including Mack The Knife, Just a Gigolo, Caldonia, Hound Dog, That's Alright Mama, Great Balls of Fire, That's Amore and his Louis Prima version of Bring me Sunshine which has had great success and is on YouTube. What's more, his banter with the audience was entertaining and light-hearted. It was also a treat to hear an accordion, played by Grazia Clarkson on several continental tunes. The sultry voice of Noelle Vaughn was perfect for Peggy Lee's He's a Tramp, and Diamonds are a Girl's Best Friend and two other numbers, all exquisitely sung.
After over two hours of pulsating music and encores – which included the remarkable site of the double bass being played by Peter Howell with two drum sticks – it was not without reluctance that everyone left the auditorium. What an evening of upbeat music! It's difficult to believe that for anyone who loves jiving and rock 'n roll music, there could be a better evening. As people departed, and at Pat's request, donations were made to help the earthquake victims in Turkey & Syria. Sincere thanks go to the Head and to the school for letting their fine premises be used, and without charge. Many people will have benefited from their charity.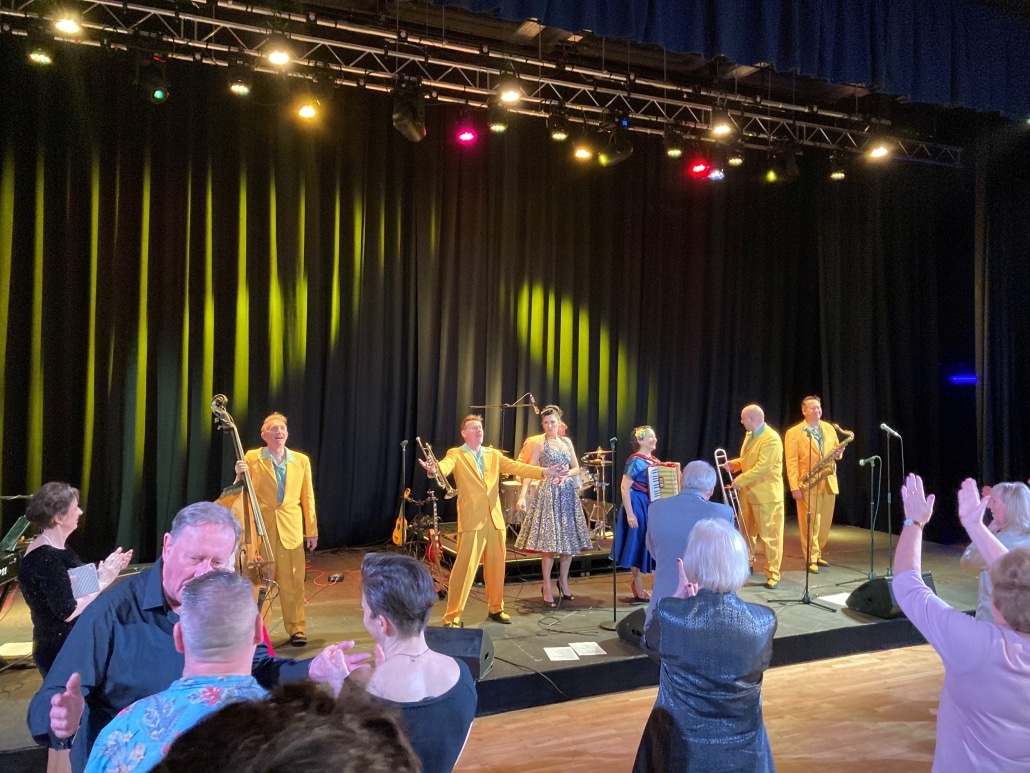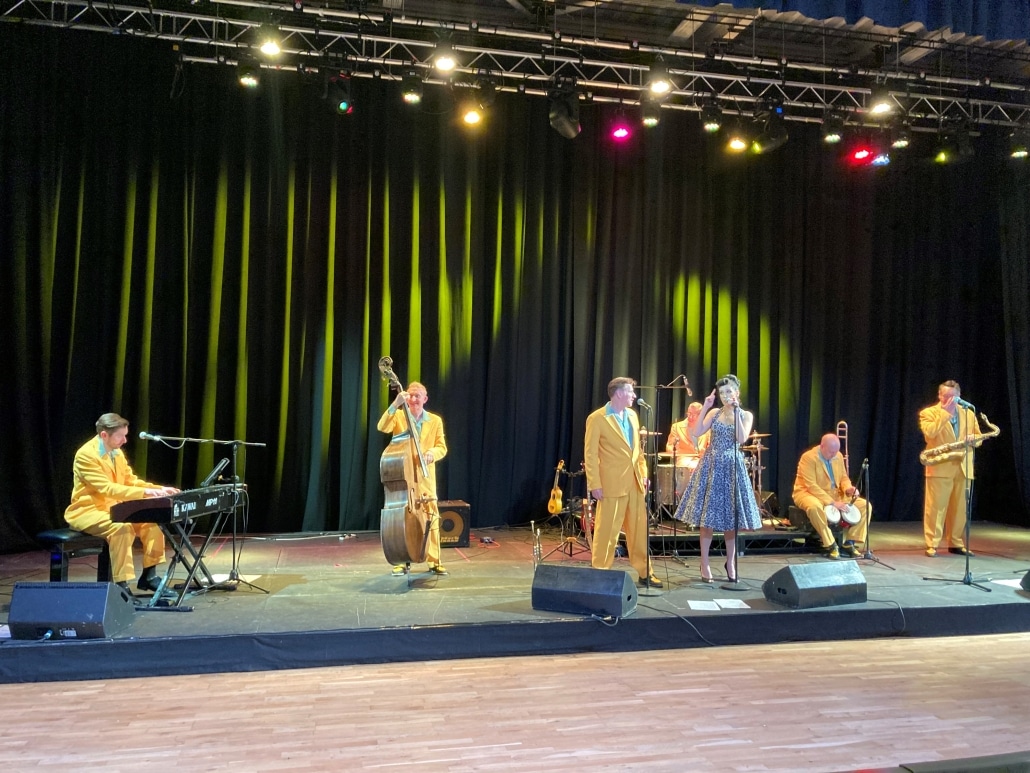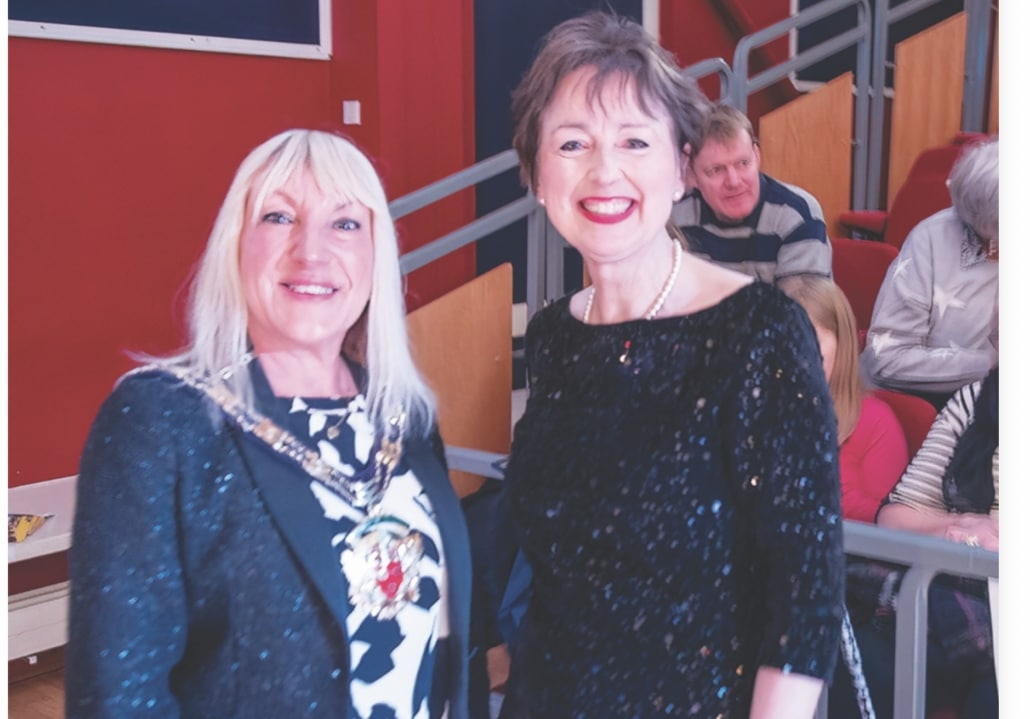 https://www.highsheriffofsurrey.com/wp-content/uploads/2023/02/jive-aces-2-scaled.jpg
1536
2048
Olivia Lucas
https://www.highsheriffofsurrey.com/wp-content/uploads/2021/07/TheHighSheriffofSurrey-weblogo.png
Olivia Lucas
2023-02-18 21:31:19
2023-02-20 22:55:31
JIVE ACES IN CATERHAM