Parenting can be hard and people may struggle because of their mental health, post-natal depression, isolation, family breakdown, domestic abuse, or problems with accommodation. This charity provides highly effective support for families with young children up to 6 years of age who live in the Guildford Borough. In 2021/22 it helped 174 families in their homes or through the Family Group on the Army base at Pirbright. It is part of Home-Start UK but it doesn't receive income from them and has to raise its own funds. Its expenditure last year was almost £180,000. It held a fund-raising event on 12th October at the County Club in Guildford, at which Hugh Shanks, the Chairman, spoke, followed by the High Sheriff, and then one of its Patrons, the former MP for Guildford, the Rt Hon Anne Milton.
Many families are still suffering from the effects of Covid, and staff capacity is 20% higher than pre-Covid in order to try and meet the needs. This has increased expenditure by £35,000, and the demand for help led to a second Family Group opening in Hazel Avenue, Guildford.
In 2021/22 63 volunteers gave 2,860 hours in support of families and 15 new volunteers were recruited. All volunteers complete a Preparation Course over 6 weeks, involving one day a week. They learn about the history, ethics, values and principles of the charity, plus confidentiality, Safeguarding, and practical aspects such as recordings. Some training takes place online. There is a Mental Health Awareness course, online Benefits training and First Aid courses.
The volunteers give regular support and parents often develop a trusting relationship with them which can result in long-term beneficial changes for the family. Parents become more confident, children are happier and the families get more involved in their local community.
This excellent local charity is so important to the well-being of families and every donation it receives will be put to very good use.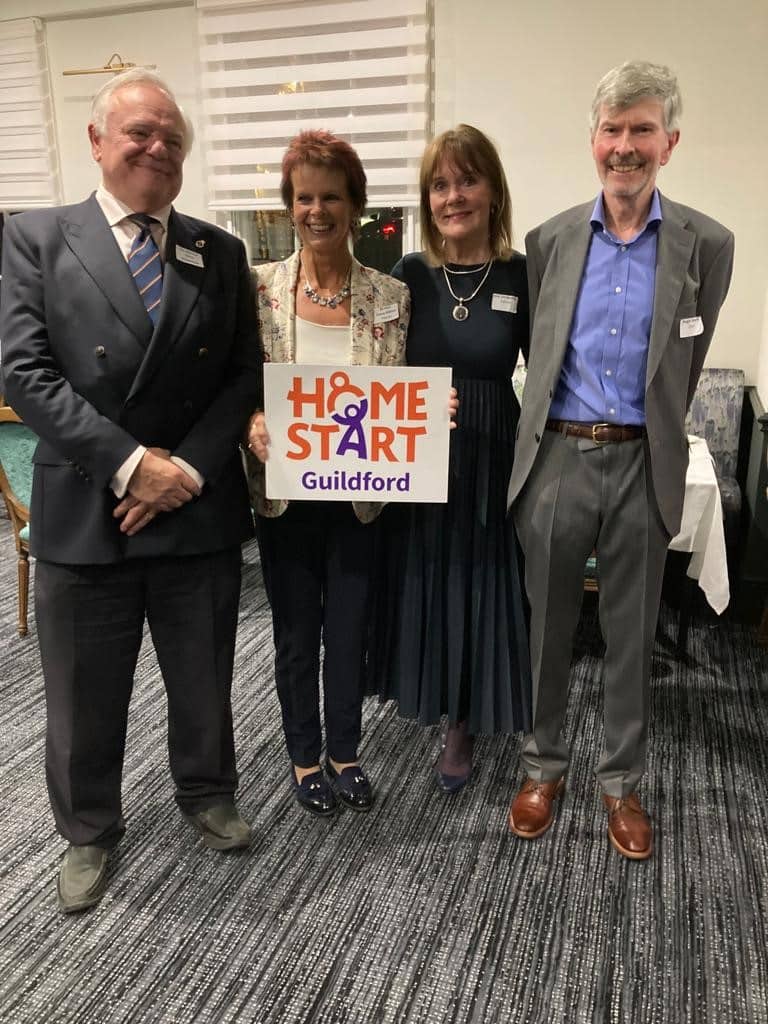 https://www.highsheriffofsurrey.com/wp-content/uploads/2022/10/1-5.jpg
1024
768
Olivia Lucas
https://www.highsheriffofsurrey.com/wp-content/uploads/2021/07/TheHighSheriffofSurrey-weblogo.png
Olivia Lucas
2022-10-12 10:41:00
2022-10-17 19:51:03
Home-Start Guildford