Stanwell Events Community Project and Stanwell Foodbank
Stanwell Events is committed to supporting Stanwell and the surrounding areas to access a wide variety of projects for all ages and generations. It also works in partnership with Stanwell Foodbank which is at the premises The Community Building, Cordelia Park, which overlooks the recreation ground. 
Ian and Linda Millin welcomed the High Sheriff and introduced him to the CEO of Stanwell Events, Anna-Marie Goodacre. This is a remarkably busy community centre. Events and activities in September include a playgroup, a Youth Club (which receives support from SCYP, Surrey Clubs for Young Persons), a New Mums group, a Family Dinner Club, and a Citizens Advice Bureau drop-in. They run a Befriending Service and a Christmas Giving Project as well as other volunteering and work experience opportunities. 
The Platinum Jubilee of HM the Queen was celebrated in the park, supported by a grant from the Community Foundation for Surrey. There are sessions in the "Grow Zone", school holiday clubs, and after-school and weekend activities such as art and craft. In June they hold a Multi-cultural Fun Day, a Fun Day and Run in September, a Halloween Disco, and a Christmas Market. 
The Foodbank supports 635 households and people may also come along to collect food free of charge. Volunteers collect the food and sort it out at the premises. The donations are weighed, be they of tinned or fresh produce, and a meal value package is prepared, which is a mixture of fresh and other food. The average number of meal values given out over the past three years is c.385,000pa.
There is plenty of storage space and some large fridges. Cooking lessons are given to those who need them. SIM cards can also be given out for no charge to those who can justify a need for one. Those who come to the premises are multi-faith and multi-racial and there are many different languages to be heard. But that doesn't hinder the assistance being given.
With plans to start building an extension before Christmas, this is a dynamic place, of inestimable value to the community.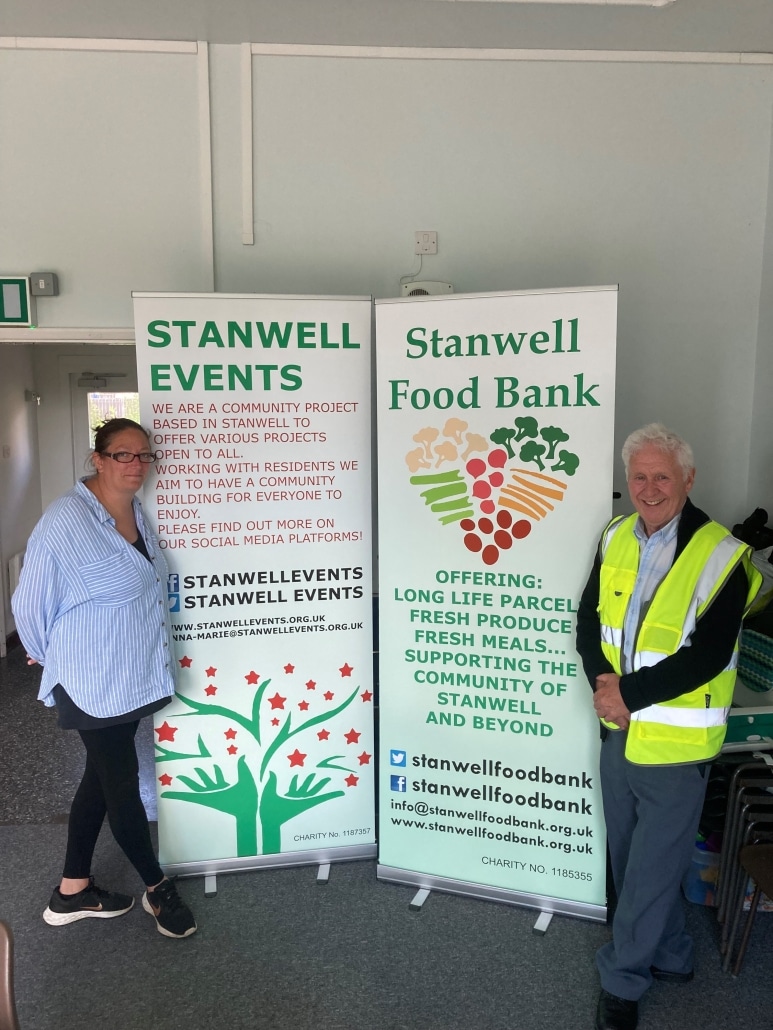 https://www.highsheriffofsurrey.com/wp-content/uploads/2022/09/1-5-scaled.jpg
2560
1920
Olivia Lucas
https://www.highsheriffofsurrey.com/wp-content/uploads/2021/07/TheHighSheriffofSurrey-weblogo.png
Olivia Lucas
2022-09-16 14:28:00
2022-09-20 14:34:47
Stanwell Events Community Project and Stanwell Foodbank