Commemoration Service Muslim Burial Ground Peace Garden
On 16th July 1915 Shaikh Abdul Wahab was the first Muslim soldier to be buried in this Burial Ground. The Service on 17th July 2022 commemorated that and it was also held in honour of all Muslim soldiers who died fighting for Britain in the two World Wars. 19 men from the Great War and 8 from WW2 were buried on this Horsell site but their bodies were removed to Brookwood Cemetery in 1969. The Indo-Saracenic architectural splendour was thereafter restored and the Peace Garden is a place for quiet meditation. It was formally opened on 12th November 2015 by HRH the Earl of Wessex.

At the Commemoration, Prayers were said by the Imam of the Shah Jahan Mosque and the Rev.. Adrian Beavis, Vicar of Christ Church. Zafar Iqbal Ph.D read a poem In Memoriam by Omer Tarin. It was written by a family member of Sikandar Khan who was buried at the site. Warrant Officer Ashok Kumar Chauhan MBE gave an address using the words of Sophena Chisembele, the daughter of Yousef Ali the last soldier to be buried in the Muslim Burial Ground. After The Exhortation "They shall not grow old", the Last Post was played by WO2 Peter Bryan of the Princess of Wales's Regiment before a One Minute Silence. After Reveille and the Kohima Epitaph, wreaths were laid by Major General Tim Sullivan CB CBE DL on behalf of the Lord Lieutenant of Surrey; by the Mayor of Woking Saj Hussain;
by Lord and Lady Sheikh representing the High Commissioner of India; by Brigadier Vikramjit Singh Gill representing the High Commissioner of Pakistan; by Commodore Muhammad Zeeshan Nani Sheikh SI (M) and WO1 Regimental Sergeant Major Paul Douglass RLC. The Rev. Andy Latina CF, Senior Chaplain, Army Training Centre gave the Blessing.

Nearly 4 million servicemen from the sub-continent of India joined the British forces in the two World Wars. The 27 servicemen who were buried on this site were representative of the many thousands of Muslim servicemen who lost their lives whilst serving for another's cause. They were rightly honoured and given the dignity they deserve.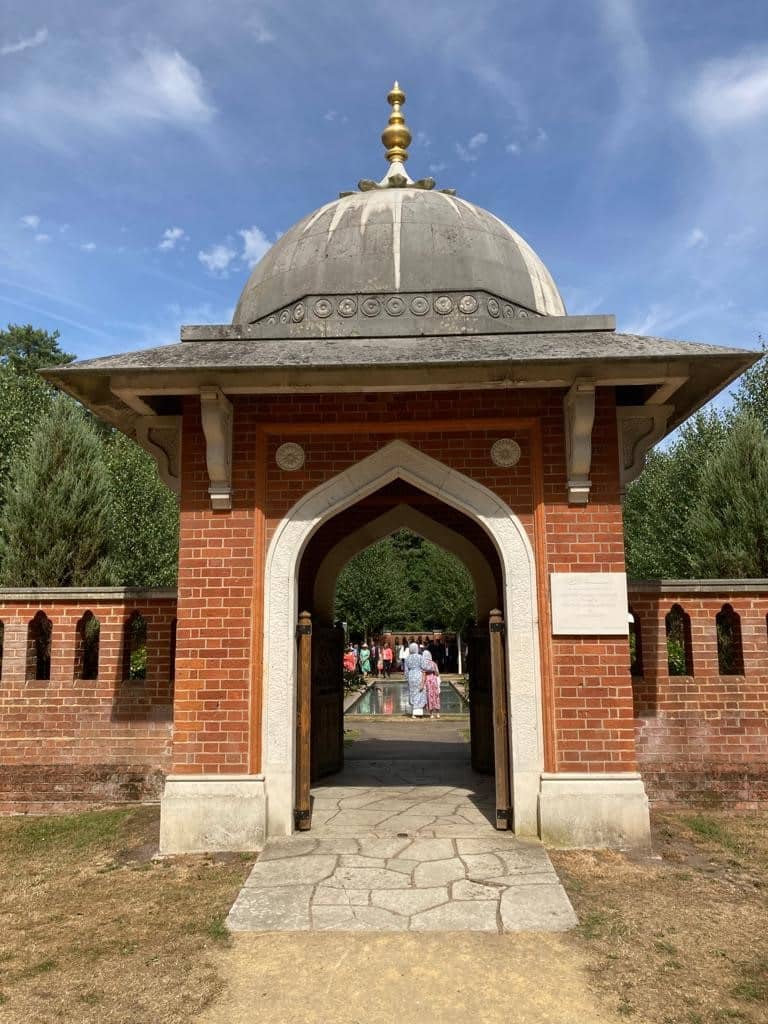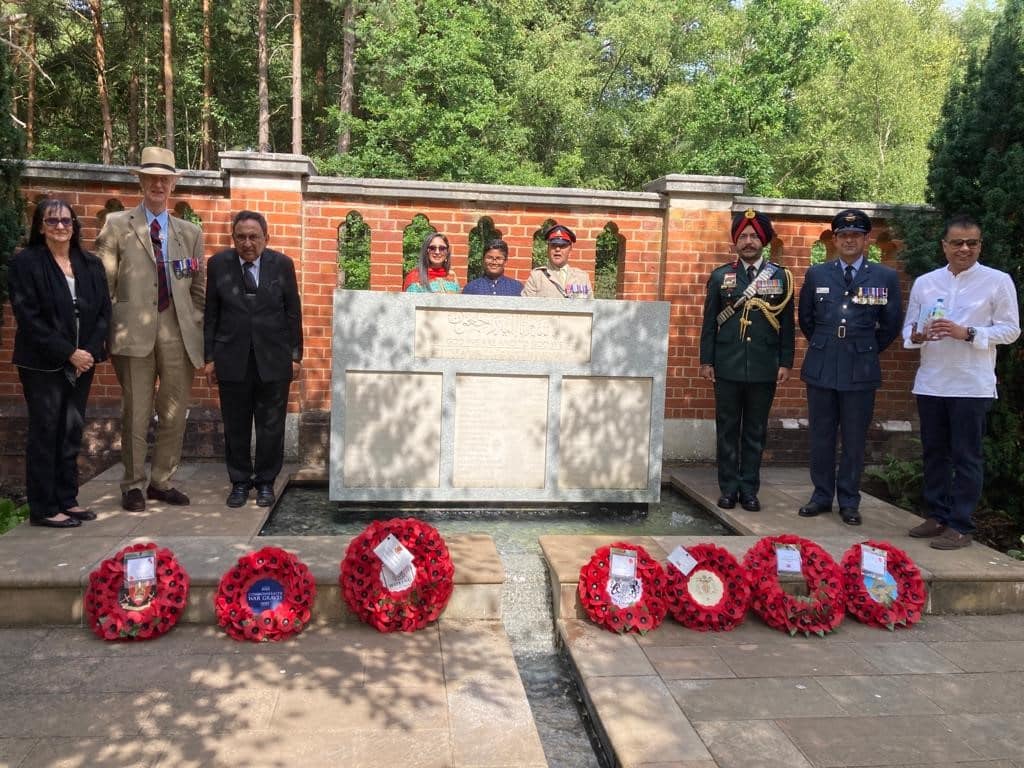 https://www.highsheriffofsurrey.com/wp-content/uploads/2022/07/2-5.jpg
768
1024
Olivia Lucas
https://www.highsheriffofsurrey.com/wp-content/uploads/2021/07/TheHighSheriffofSurrey-weblogo.png
Olivia Lucas
2022-07-17 14:48:00
2022-07-18 16:00:37
Commemoration Service Muslim Burial Ground Peace Garden