The High Sheriff and Mrs Wendy Critchlow held a Garden Party at The University of Surrey School of Veterinary Medicine on Thursday 23rd June. The School was opened in 2015 by HM the Queen, the first new Veterinary School for many years. It is a striking building with large areas of grass in front of it, looking towards Guildford Cathedral.
The Lord Lieutenant of Surrey Michael More-Molyneux, the Vice-Chancellor of the University Professor Max Lu, the High Sheriff of West Sussex Mrs Jane King, and of East Sussex James Whitmore, past High Sheriffs of Surrey, Helyn Clack Chairman of Surrey County Council and Mayors of Surrey and other distinguished guests, plus friends and family of the hosts, were all able to view stalls that reflected a variety of 19 charities working across the county, namely:
The High Sheriff Youth Awards, the Amber Foundation, Catalyst, WhatNext?, the Prostate Project, I Choose Freedom, YourSanctuary, Oasis, SATRO, Emerge Advocacy, East to West, Sensory Services Sight for Surrey, the Surrey Wellbeing Partnership, Action for Carers, The Lighthouse, Matrix Trust, Surrey Crimestoppers, the Surrey Hills Society and the Community Foundation for Surrey.
The Surrey Chamber of Commerce also attended, with a stall run by its CEO Louise Punter.
Guests chatted with those involved with the charities and were able to take away literature about what each charity is doing to support those with needs. The occasion also provided an opportunity for the volunteers and employees of the various charities to mix with each other, discuss what they are doing and consider some collaboration. The High Sheriff much appreciates not only the valuable help these charities provide to individuals and to the community but also their presence at the Garden Party.
The High Sheriff thanks the Vice-Chancellor for generously allowing the occasion to be held at the School. He also thanked the four saxophonists from the Royal Grammar School, Guildford who played for an hour a delightful selection of tunes as guests arrived. He is grateful to his PA Olivia Lucas and to Alison Burrows who together organised the event and to Sam Jones the University's Events Manager for her advice and planning. The University caterers supplied a wide variety of sandwiches, buns, cakes and drinks which attracted many favourable comments and which, fortunately, could be enjoyed outdoors as the rain stayed away. University students kindly served the guests.
After the disruption for some two years caused by the pandemic, it was a pleasure to reinstate the Annual Garden Party.
All the photographs taken at the Garden Party by Andy Newbold, a professional photographer, can be viewed on this website by going to Media, then Galleries. Prints may be obtained from andy@andynewbold.com.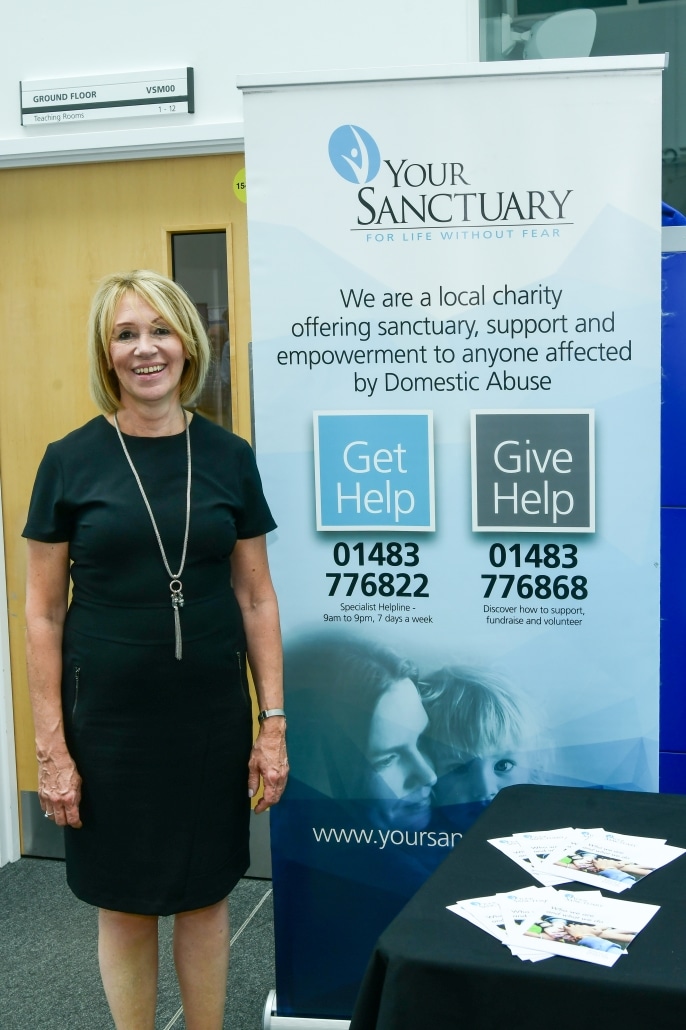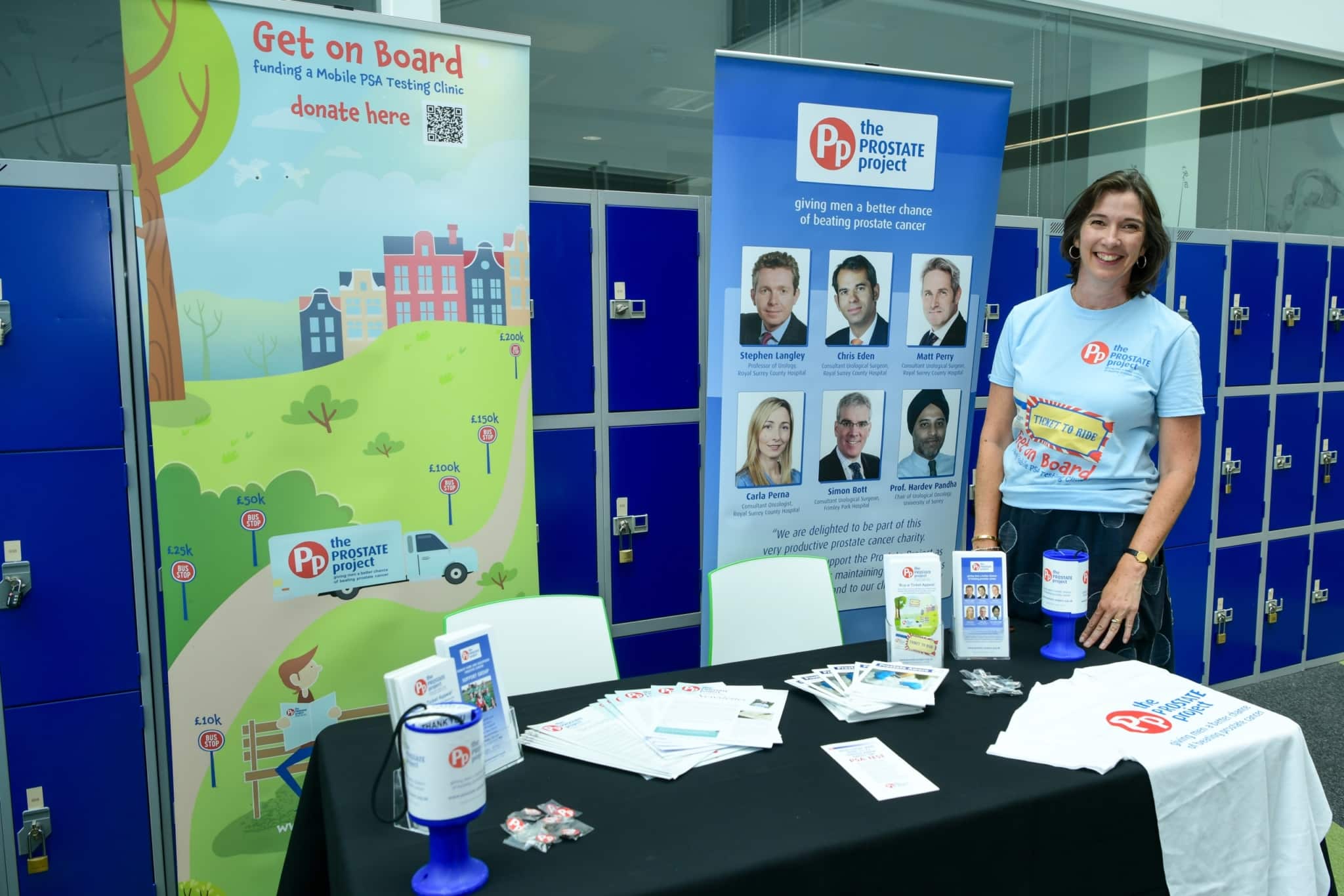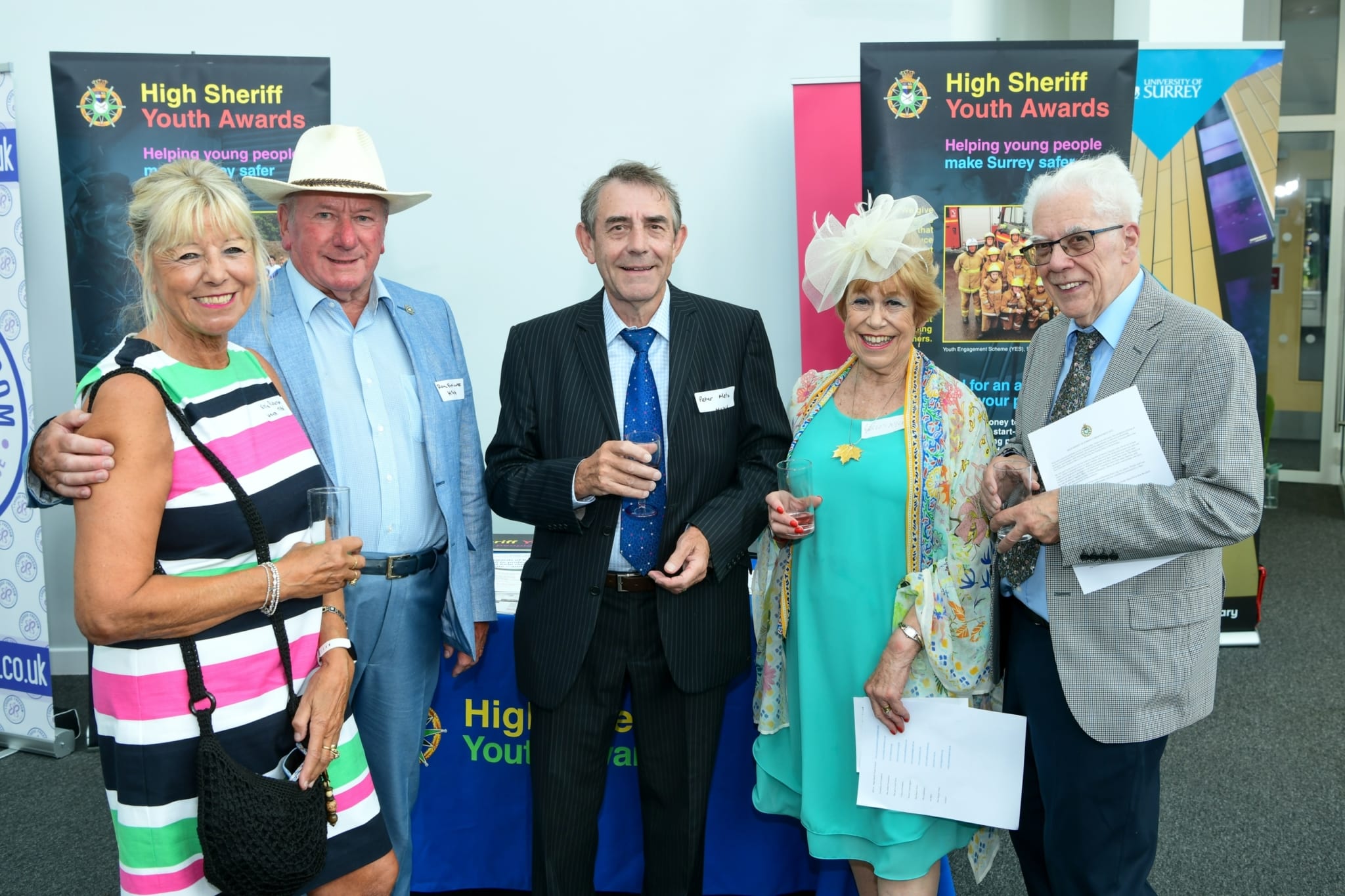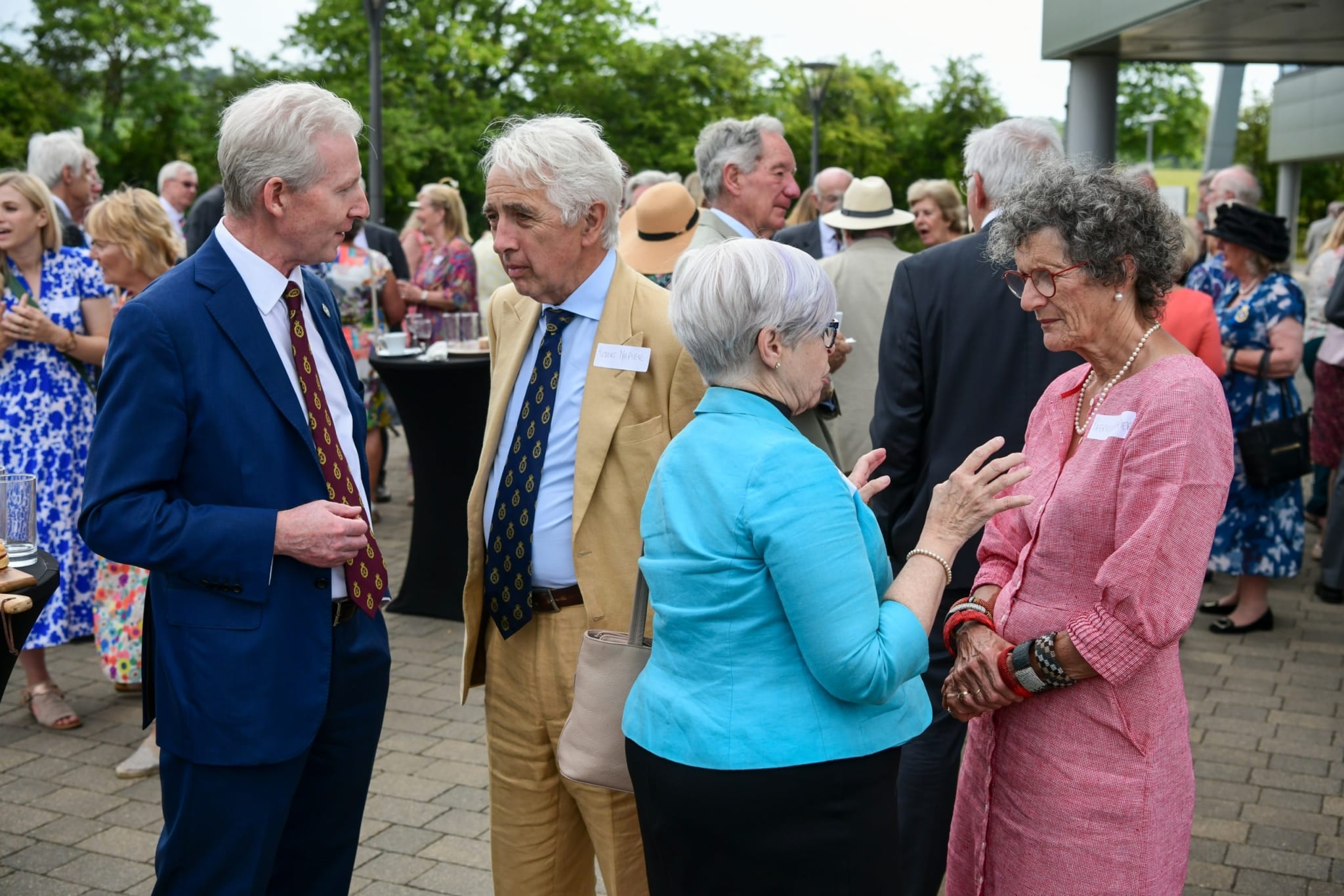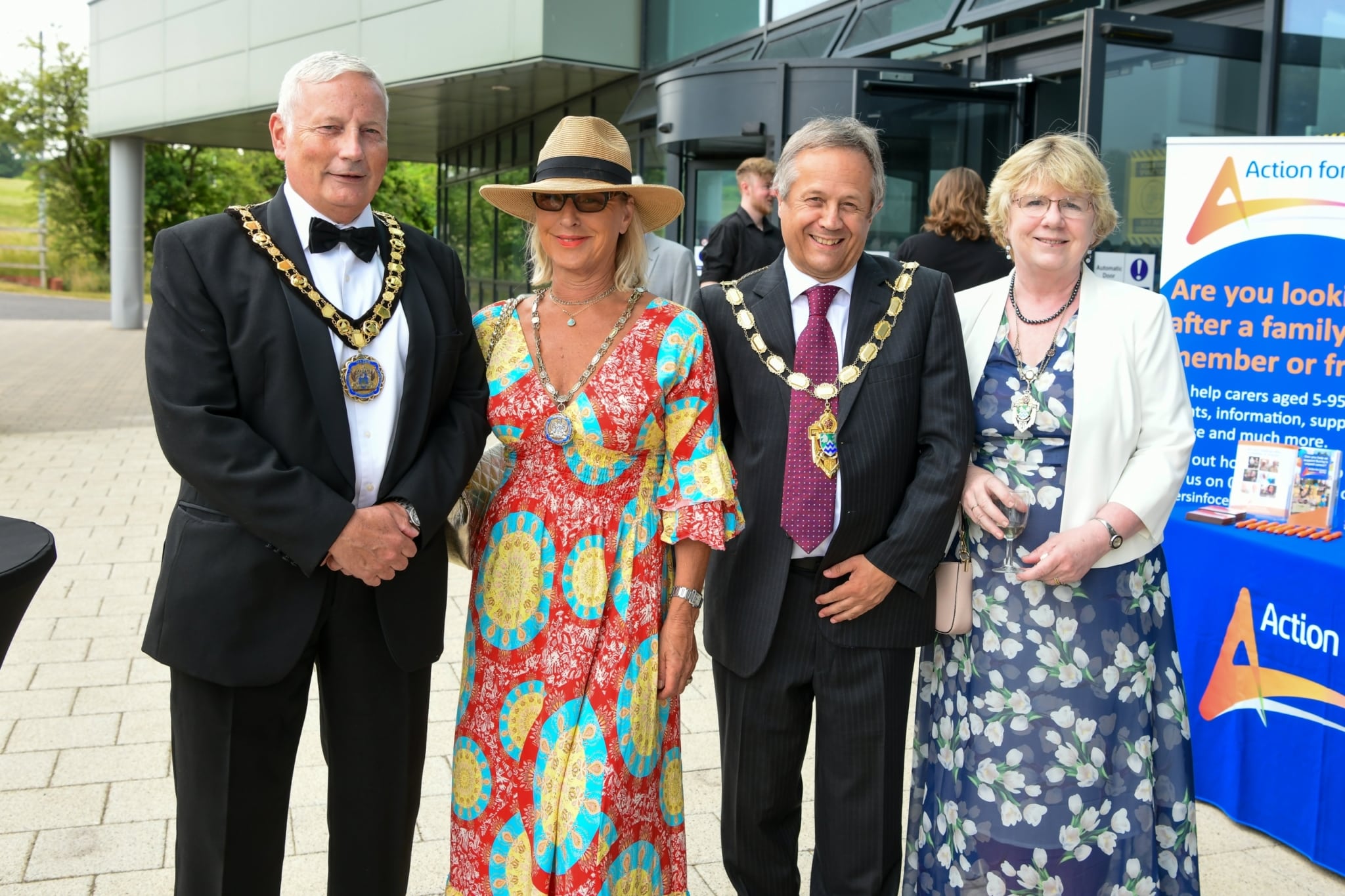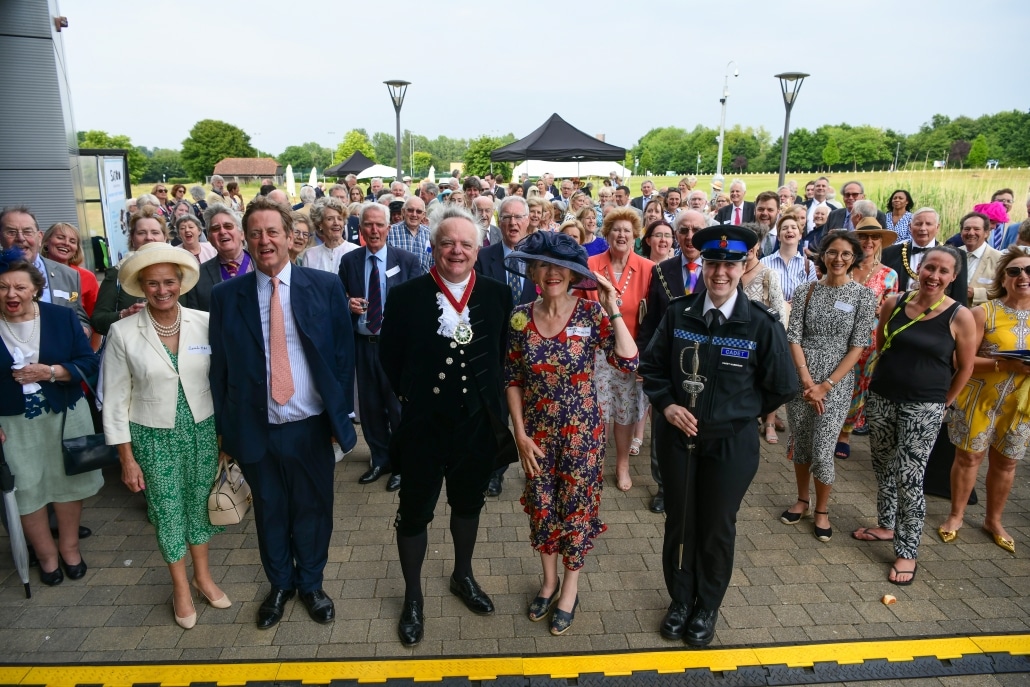 https://www.highsheriffofsurrey.com/wp-content/uploads/2022/06/HSGardenParty2022-139-scaled.jpg
1366
2048
Olivia Lucas
https://www.highsheriffofsurrey.com/wp-content/uploads/2021/07/TheHighSheriffofSurrey-weblogo.png
Olivia Lucas
2022-06-23 10:24:00
2022-06-28 21:59:28
Annual Garden Party