The Mayor of Elmbridge's civic reception
The Mayor, Tony Popham, invited "We are the Voice", a choir of children aged 6-16 who are based in Elmbridge, and who were chosen out of 4,000 choirs to perform at COP26, to sing at his reception at Garson's Garden Centre in Esher. They sang three songs about climate change and the concerns of their generation about it. The songs were written by their founder and music director, Niamh Clune, and were entitled Generation, Just Living in the Shadow and SOS Climate. They sang beautifully and with a clear message – a great initiative. Let their songs go out and be heard and make every9ne more aware of what the future may hold for our children and grandchildren.
Also during the evening, Graham Dear spoke about the tragedy of his daughter taking her own life in 2017 aged 27 and the charity he's formed to help young people with mental health issues. There is such a need for the help they can provide.
A Ukrainian woman was also present, raising support for the people of her country and to help them come to England and some guests wore the flag of Ukraine.
This was a most interesting and worthwhile evening: thank you Mr Mayor.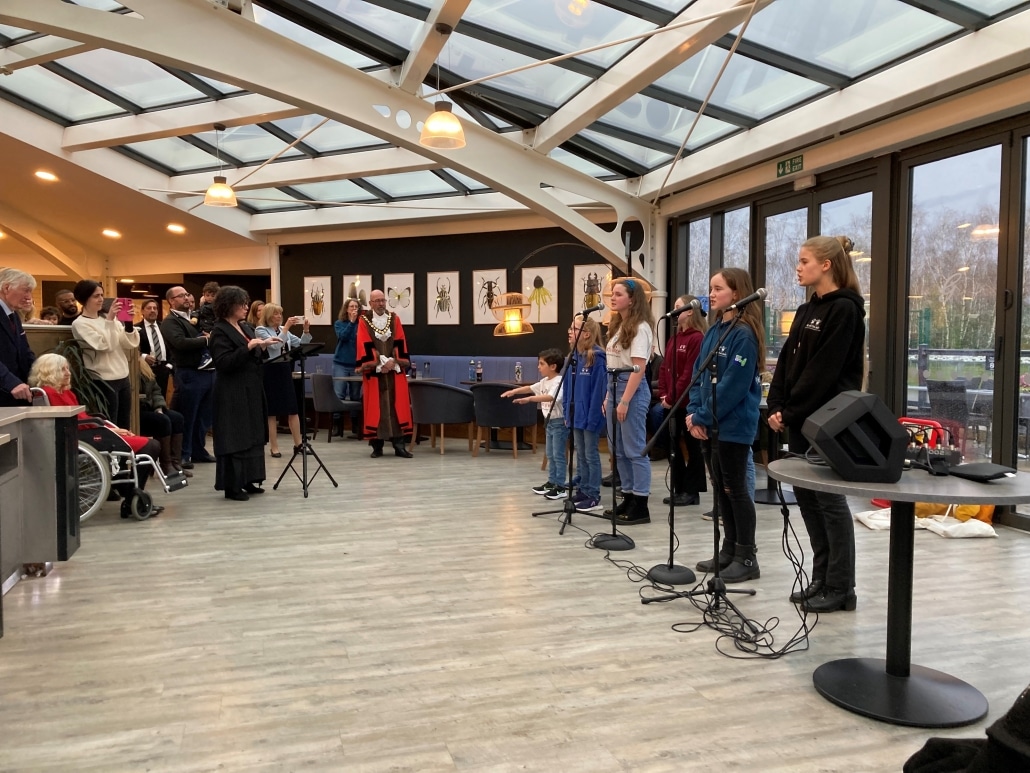 https://www.highsheriffofsurrey.com/wp-content/uploads/2022/04/we-are-the-voice-scaled.jpg
1536
2048
Olivia Lucas
https://www.highsheriffofsurrey.com/wp-content/uploads/2021/07/TheHighSheriffofSurrey-weblogo.png
Olivia Lucas
2022-04-06 23:31:00
2022-04-10 23:34:03
The Mayor of Elmbridge's civic reception