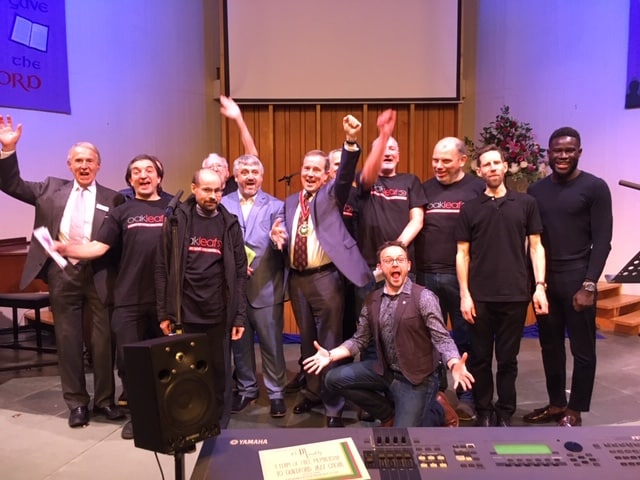 Making a triumphant return for the second year, the wonderful 'Guildford In Harmony' concert was introduced by Oakleaf Patron, Dame Penelope Keith, and presented by the irrepressible co-founder of Guildford Shakespeare Company, Matt Pinches. Oakleaf 'make life work with mental illness', and no better way than to assemble five magnificent choirs and enjoy an inspiring evening of great song. The choirs all deserve special mention; Guildford Vox; Guildford Jazz; Guildford County School; Bellow Fellows (all the way from North London!) and the recently formed Everyman Choir. Everyman (below) are an all-male choir formed through Oakleaf itself, and are led by the fantastic Roger Pinsent. Roger was ill and could not attend, but all present wish you a speedy recovery Roger – they did you proud! (and thanks to Dom for standing in at short notice). A great evening of entertainment, with a friendly welcome for all from Trustee, Paul Charlesworth (left) and CEO, Clive Stone, (second right). We can see that Matt (front) is rather used to being in photos!!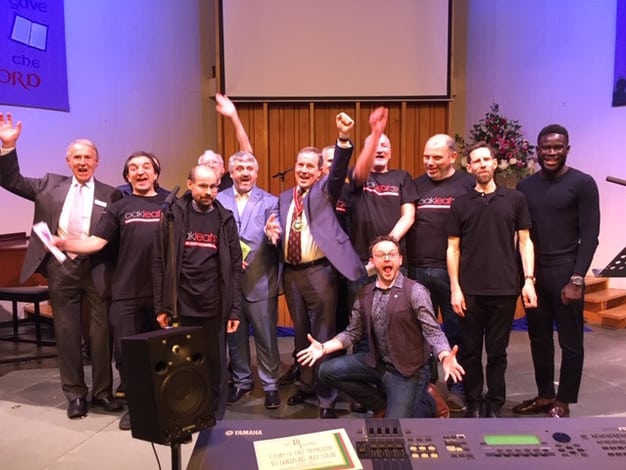 https://www.highsheriffofsurrey.com/wp-content/uploads/2021/09/4bf141_dbca695c9c194004afa9c294199390a0-mv2.jpg
480
640
admin_tulrqjve
https://www.highsheriffofsurrey.com/wp-content/uploads/2021/07/TheHighSheriffofSurrey-weblogo.png
admin_tulrqjve
2018-11-25 09:23:01
2021-09-01 14:03:29
'Guildford In Harmony' with Oakleaf!