A short walk from the High Street in Oxted you will find this "workshop". Men and women can come to it on Mondays to Thursdays between 9.30-12.30 to enjoy companionship while engaging in creative activities such as upholstery, knitting, tapestry, needlework, caning and other crafts. They make and repair items on commission or for sale to the public. 100 yards away is the Oxted Men in Sheds, which has existed for seven years and is open on weekdays and Saturday 9-5.30. It is a meeting place for men, or women, who wish to carry out woodwork projects. They have plenty of tools and machines, and I saw a coffee tamper being shaped on a lathe.
It was good to watch all the ladies and gentlemen at work in both locations and to see the enjoyment they derive from both the company and their creative work. Crowns for teddy bears were being knitted, chairs upholstered in an elegant fabric, and I watched the intricate caning of two chairs. This requires considerable skill and patience and it was fascinating to see it being done: but, one pull too forcibly and if the strand of cane breaks it means "start again" – and after maybe many hours of careful work.
It was a pleasure to be welcomed by Liz Martin-Lawrence, the Centre Manager, and to meet and talk to those there on the morning of 28th February. There was a delightful atmosphere in the very large and airy main room. Mrs Betty Woodhouse founded the Centre in 1971 and therefore over 50 years have gone by, during which 100s have benefited from the social interaction and derived satisfaction from producing or repairing an item at the premises. Members are retired or adults who are not in full-time employment. They sell their crafts and woodwork at the Oxted Country Market which is held at the Centre every Friday morning 9.30-11.30 and local producers also attend to sell sweets, savoury food products and craft items.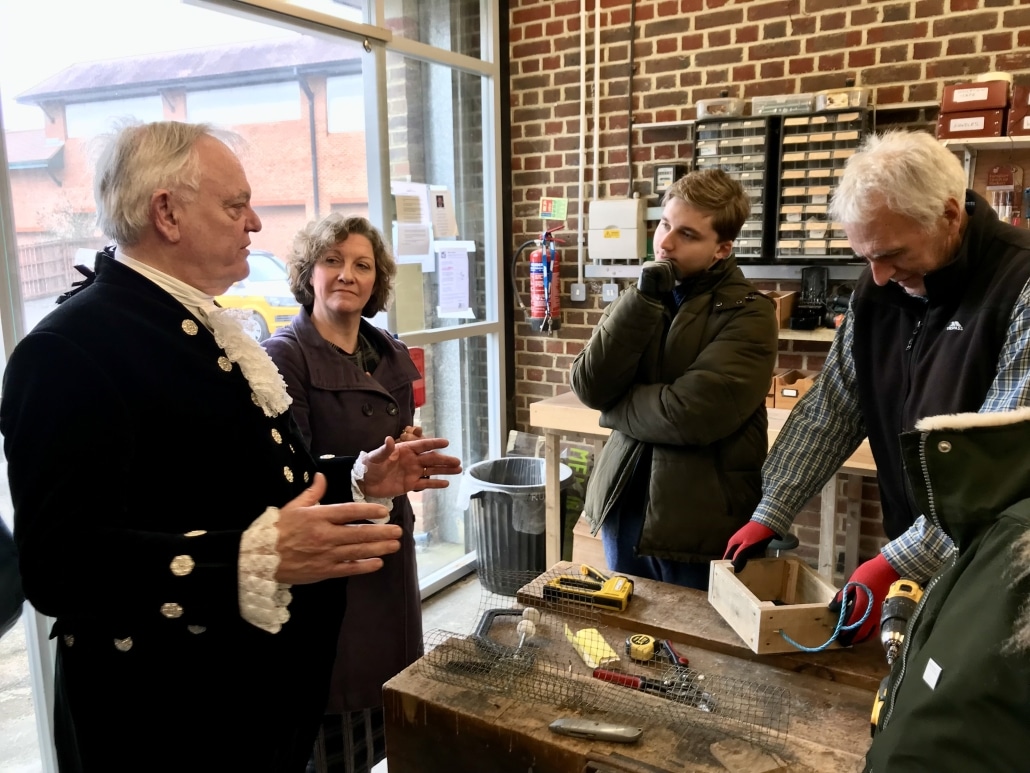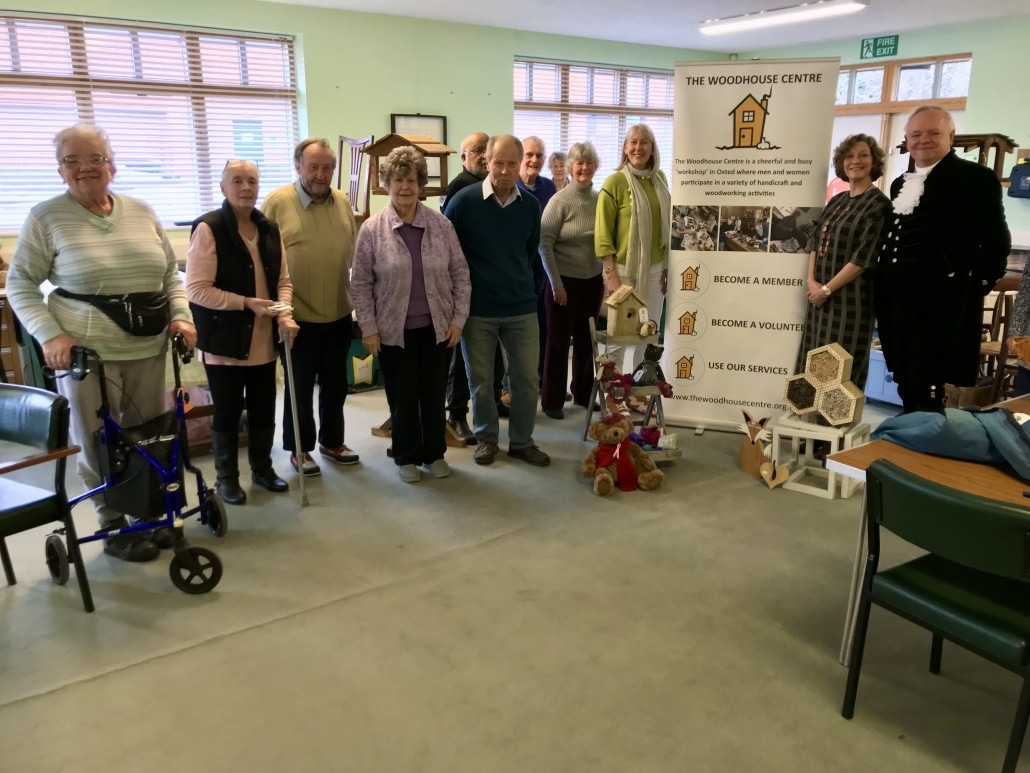 https://www.highsheriffofsurrey.com/wp-content/uploads/2023/03/1-1-scaled.jpeg
1536
2048
Olivia Lucas
https://www.highsheriffofsurrey.com/wp-content/uploads/2021/07/TheHighSheriffofSurrey-weblogo.png
Olivia Lucas
2023-02-28 11:48:37
2023-03-06 12:16:58
The Woodhouse Centre