Citizens Advice Mole Valley
On 12th December the Annual meeting and Christmas celebration of the CAMV took place at Denbies Wine Estate near Dorking. The High Sheriff and Councillor Paul Potter of Mole Valley District Council, were kindly invited along as guests and had the pleasant task of presenting certificates of long service, over 5, 10 and 20 years of service, to over a dozen of the volunteers. Mrs Elizabeth Moughton took pride of place, as she has given no fewer than 36 years of dedicated assistance. She is plainly fit and well able to to continue her work as an advisor but as she is nearing 90 she says she needs to step down.
The District manager, Debbie Jones, gave a full and interesting summary of what had been achieved over the past year. Tim Prideaux, the Chairman of trustees, in his inimitable and entertaining way, thanked everybody for all they do. He also paid tribute to the excellent work of Debbie, who would be shortly retiring from her position. She has led the team exceptionally well.
The High Sheriff stated how very much he appreciated the work of those who help citizens of Mole Valley with a whole range of general issues very often obviating the need to resort to legal advice. As a former barrister circuit judge and one who sat as a judge in the Surrey Crown court and County courts for over 30 years. He said it is sad and well known fact that it has become more and more difficult for people to obtain proper legal advice, what with the cuts to the provision of legal aid and eligibility for it, and the increasing numbers of areas where such advice is required. Without an advice bureaux like this, and the many volunteers who train and give so many hours of their time for the benefit of others, many people would not obtain proper redress for their problems. He sincerely thanked the Chairman and all involved for their unselfish service to their community.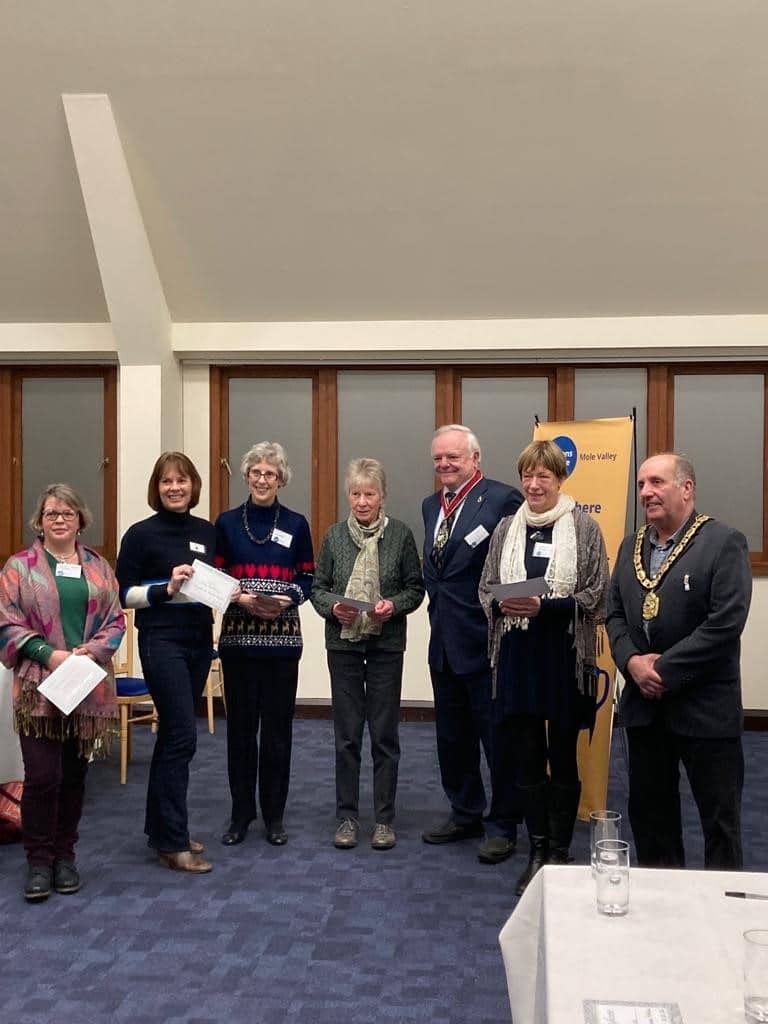 https://www.highsheriffofsurrey.com/wp-content/uploads/2022/12/3-2.jpg
1024
768
Olivia Lucas
https://www.highsheriffofsurrey.com/wp-content/uploads/2021/07/TheHighSheriffofSurrey-weblogo.png
Olivia Lucas
2022-12-12 23:45:51
2022-12-20 23:46:30
Citizens Advice Mole Valley