Dr Llewelyn shares last official visit with successor
Dr Llewelyn is pictured standing to attention with Elmbridge Police cadets at her last official engagement as High Sheriff of Surrey. PC Philip Jebb, one of the Youth Engagement Team, runs the division, which had recently re-started after the pandemic.
She took the opportunity to introduce the new High Sheriff, His Honour Chris Critchlow, and then explained the role to the 14 to 17-year-old cadets.
The High Sheriff's duties include supporting and encouraging the police and supporting the judiciary, prison and probation services, charities, voluntary organisations and community groups in Surrey's boroughs.
The evening's tasks focused on how to take good policing notes, which are often crucial in securing a conviction. As a previous presiding Judge, HH Critchlow shared his experience of the common pitfalls that result in notes being inadmissible as evidence.
Afterwards, Dr Llewelyn added: "What a year it has been. So many wonderful opportunities to bring people together and bring about positive change for Surrey. It is fitting that my first and last engagements as High Sheriff were with the Surrey Police Youth Engagement Team, as their wonderful work embodies my theme Every Child Included."
Learn more about the Surrey Police Cadet Scheme.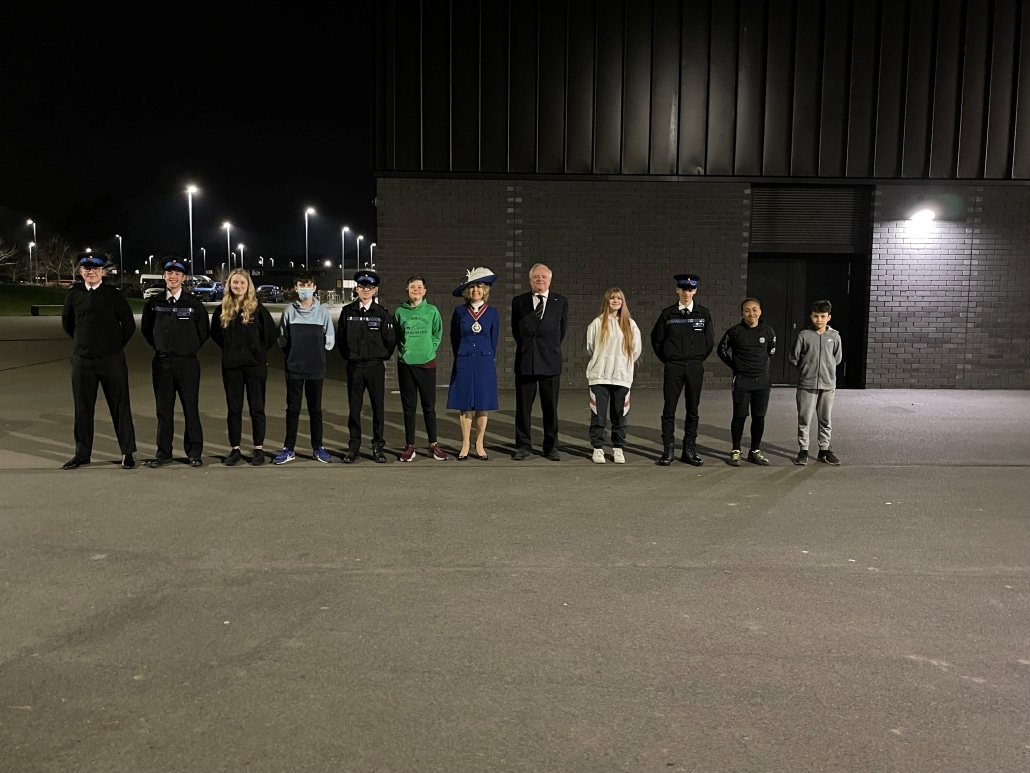 https://www.highsheriffofsurrey.com/wp-content/uploads/2022/03/police-cadets-scaled.jpg
1536
2048
Olivia Lucas
https://www.highsheriffofsurrey.com/wp-content/uploads/2021/07/TheHighSheriffofSurrey-weblogo.png
Olivia Lucas
2022-03-23 16:23:00
2022-03-29 16:36:47
Dr Llewelyn shares last official visit with successor