Surrey Police and Take the Reins saddle up to help young people
A meeting between the Surrey Police Youth Engagement team and the not-for-profit organisation Take the Reins at Lingfield Park racecourse promises to help young people at risk of permanent school exclusion to change tack.
The High Sheriff joined the Youth Engagement team, with whom she works throughout the year, at the racecourse to hear about Take the Reins.
The Surrey Police Youth Engagement team does whatever it takes to help prevent disadvantaged children and vulnerable young people to get back into education and divert them away from antisocial behaviour and the criminal justice system. One of the ways they do this is by introducing young people to programmes run by charities where they have a new experience and learn a skill.
Take the Reins is a perfect example. It is opening in Surrey, offering a broad range of experiences and training in all aspects of the racing industry. They have been very successful in helping young people change the course of their lives in other parts of the country.
Surrey has an extensive racing industry, and the young people on Take the Reins programmes get to experience all aspects ranging from working in training yards to hospitality and catering. Many of the young people they work with have never touched a horse yet find the Take the Reins programmes incredibly valuable.
Dr Llewelyn said: "The officers were at once able to think of several young people they'd like to introduce to new opportunities at Take the Reins, which promises to be a great success. It was fascinating to see behind the scenes at the racecourse and hear all about the challenges of keeping the courses in good order for the busiest racecourse in the country."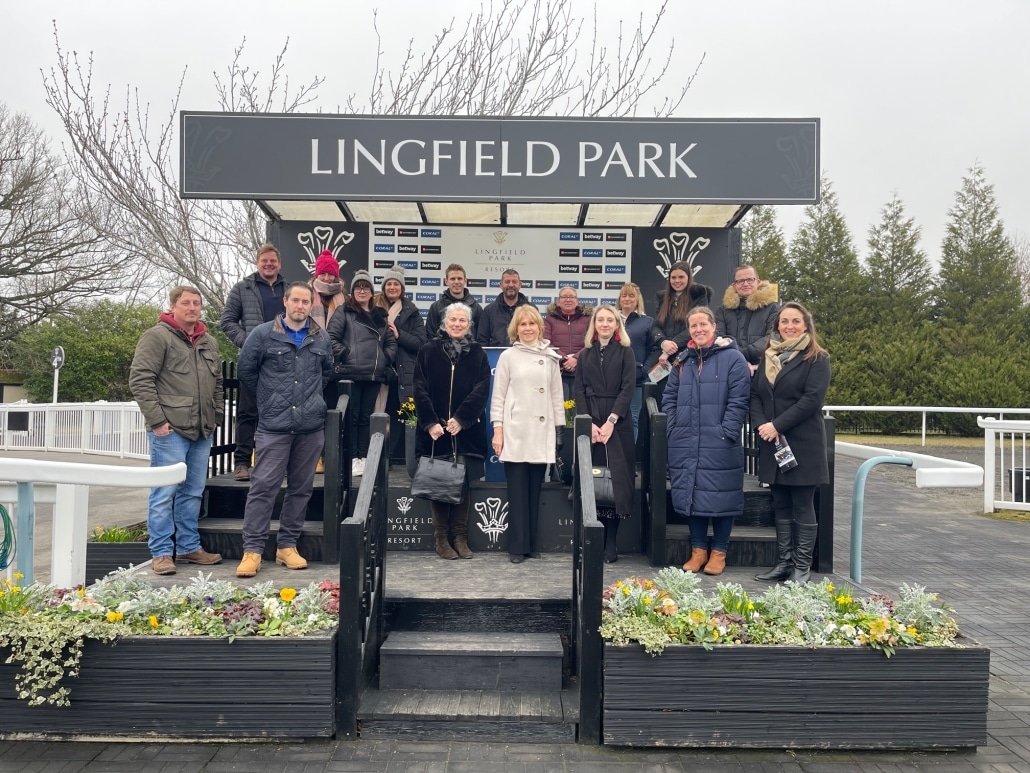 https://www.highsheriffofsurrey.com/wp-content/uploads/2022/03/IMG_7386.jpg
1512
2016
Olivia Lucas
https://www.highsheriffofsurrey.com/wp-content/uploads/2021/07/TheHighSheriffofSurrey-weblogo.png
Olivia Lucas
2022-03-05 12:14:00
2022-03-29 16:07:15
Surrey Police and Take the Reins saddle up to help young people