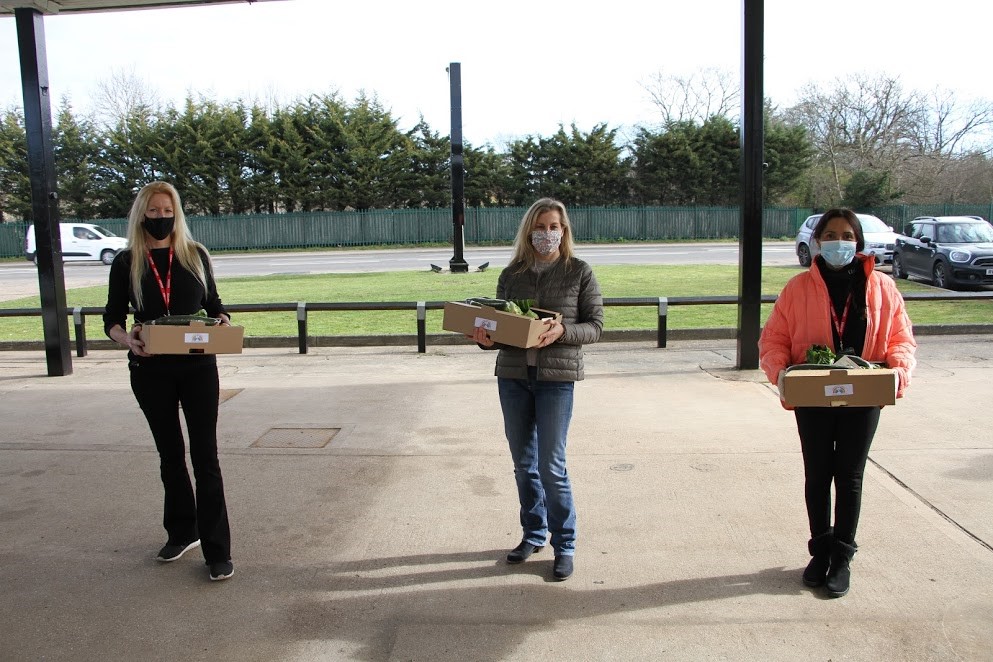 Jo-Ann Airikkala, HRH The Countess of Wessex and Sangeeta Patel.
I would like to mention Jo-Ann Airikkala and Sangeeta Patel, who is the outreach Manager for Woking Asian Business Forum. The Forum made a large financial contribution to 'Nourish Our Nurses' www.nourishournurses.co.uk an initiative setup by Jo-Ann and her friend Debi Peppin with help from volunteers, providing food boxes from their base at Bishopgate School in Englefield Green, who have also provided use of a minibus since last march. Over £80K has been raised with nearly 7000 fruit and veg boxes provided to the NHS including hospitals, Ambulances and key workers in Surrey. Woking Asian Business Forum was approached, as 'Nourish Our Nurses' had run out of funding and Jo-Ann wanted to ensure at least the project ran to a full anniversary.
WABF made a financial contribution and Sangeeta Patel volunteered in packaging along with HRH The Countess of Wessex.
Jo-Ann said "It was a pleasure to welcome back HRH The Countess of Wessex to help volunteering with 'Nourish our Nurses.' The Countess, once again helped our cause, lifting and packing with our other volunteers. We were delighted she was able to join our dedicated team again as we support the community and local NHS workers."
Food boxes were also delivered across Surrey and I had the pleasure in my role as High Sheriff and Chairman of Woking Asian Business Forum, of joining the amazing volunteers in helping Woking Hospital to unload and deliver food boxes to key workers.
Sangeeta said "We were very pleased to support these fantastic initiatives and we learnt from Jo-Ann and her colleagues commitment, turning up at 2am, at Western Market, to purchase all the goods. We thank all of them on behalf of the Surrey County for their valuable time and commitment"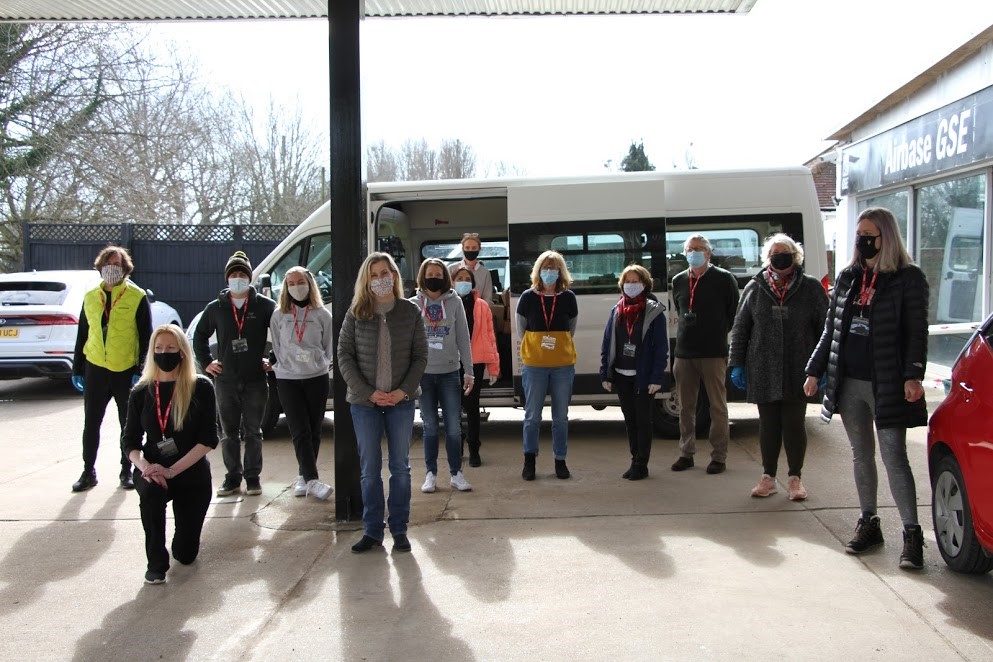 HRH The Countess of Wessex with Sangeeta, Jo-Ann and Volunteers delivering food boxes to Woking Hospital.
https://www.highsheriffofsurrey.com/wp-content/uploads/2021/09/d76318_cf9413fbd86f4f5f9b0d0a4e57aa7922-mv2.jpg
662
993
admin_tulrqjve
https://www.highsheriffofsurrey.com/wp-content/uploads/2021/07/TheHighSheriffofSurrey-weblogo.png
admin_tulrqjve
2021-03-12 12:07:47
2021-09-01 15:31:16
Meet two Surrey Heroes, Jo-Ann & Sangeeta, going the extra mile to support our NHS.