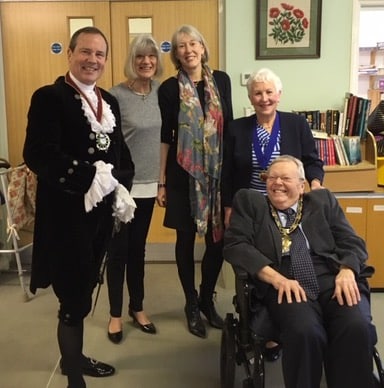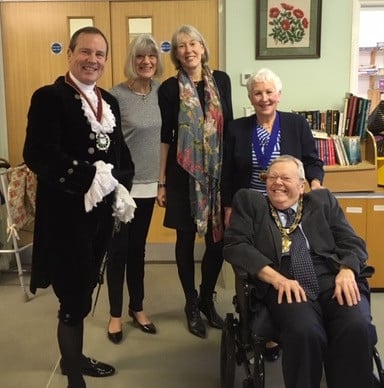 Irrepressible Centre Manager, Dee Graham (second left) and Sarah (centre) welcomed the Chairman of Tandridge, David Cooley, and Consort, Pam, as we all paid a visit to the now-famous Woodhouse Centre in Oxted. The charity was founded by Betty Woodhouse all the way back in 1971, and is still as popular as ever, maintaining their proud position in the community as 'The Local Charity that Supports Local People'. All retired and disabled people are made to feel right at home and the tales they can tell will keep you entertained for weeks on end! We even met a couple who have now become engaged, having met at the Woodhouse Centre – our very best wishes for their future together. Becoming almost as well know is the 'Men in Sheds' initiative, enabling men (or indeed women!) to get together and carry out any practical initiatives they are interested in. More pics will follow, but for now here is what a 'Men in Sheds' strategy session looks like – I was told that their most important tool is a mug!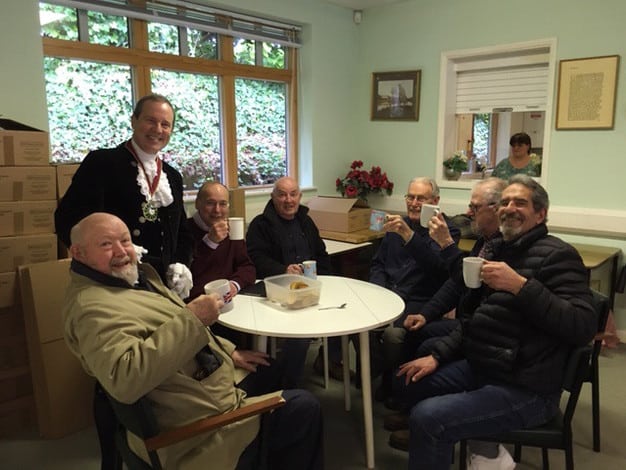 https://www.highsheriffofsurrey.com/wp-content/uploads/2021/09/4bf141_147b26e6006c493584d0314d067ad763-mv2.jpg
388
384
admin_tulrqjve
https://www.highsheriffofsurrey.com/wp-content/uploads/2021/07/TheHighSheriffofSurrey-weblogo.png
admin_tulrqjve
2019-02-21 15:47:00
2021-09-01 14:03:27
Woodhouse Centre & 'Men In Sheds' Thriving!