Great to meet Alex, from SATRO, at one of the summer FISH sessions held at Kings College.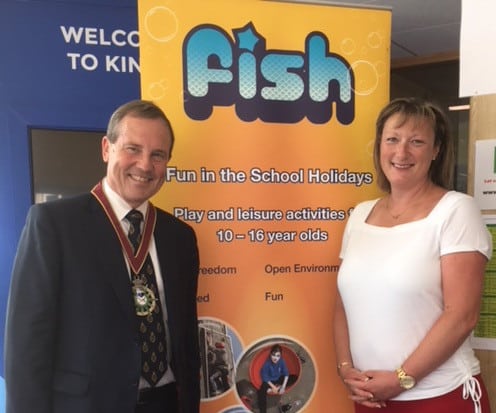 The High Sheriff Youth Awards support SATRO to provide three sessions a week through their mobile unit – much to the delight of Amanda Pick (below) who organises the entire FISH programme with her team of dedicated staff workers and volunteers.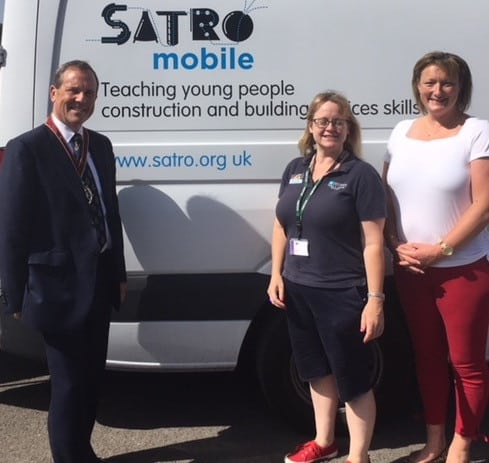 This wonderful initiative is now in it's 18th year in Guildford, providing much needed holiday activities for young people across the Borough, County and beyond. 160 young people aged between 10 and 16 years old attend, many staying on board throughout their entire early and mid teens, with some five to six returning each year when over 16 to volunteer. Well done Guildford Borough Council for maintaining this excellent programme of events! As Amanda explained 'Every young person is unique; their needs and interests are unique, and Fish enables us to meet as many as we possibly can' Just look what the staff have to endure……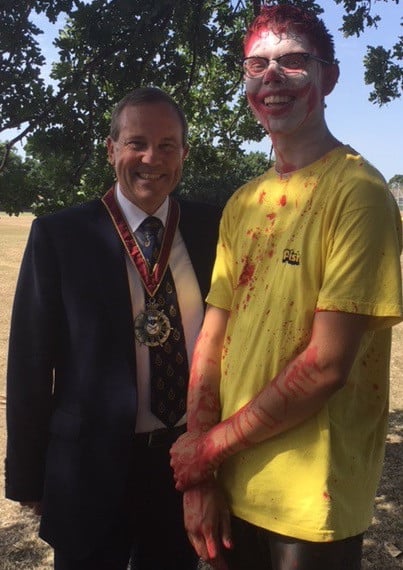 https://www.highsheriffofsurrey.com/wp-content/uploads/2021/09/4bf141_3c05843fa66943a4a02c821a78af3f46-mv2.jpg
413
496
Akiko Design
https://www.highsheriffofsurrey.com/wp-content/uploads/2021/07/TheHighSheriffofSurrey-weblogo.png
Akiko Design
2018-08-06 15:50:15
2022-03-29 15:51:28
Fish, SATRO Style!