'Thrive' at University for the Creative Arts
Spent an exhilarating hour or so this morning at the Farnham campus learning all about the innovative 'Thrive' programme run by UCA. This impactful outreach programme targets young people, irrespective of background, who may be ideal candidates for a 'creative' career, and highlights just what broad and exciting possibilities exist in this rapidly changing area. As V-C, Prof Bashir Makhoul, explained, the creative arts must never be forgotten as areas of career opportunity for young students. Who would have thought a few years ago that the UK digital games industry would have its heart in Guildford, employ over 1,000 people and turnover hundreds of £millions each year? And the skills required cover all of the creative arts areas found in the UCA prospectus. Andy suggested that we consider a 'Creative Careers Conference' later in the year, with the High Sheriff using his 'power to convene'.
Any thoughts from interested parties will be gratefully received!
In case you wonder whose brilliant artwork we are pictured in front of, let me give you a clue – it is the V-C himself!!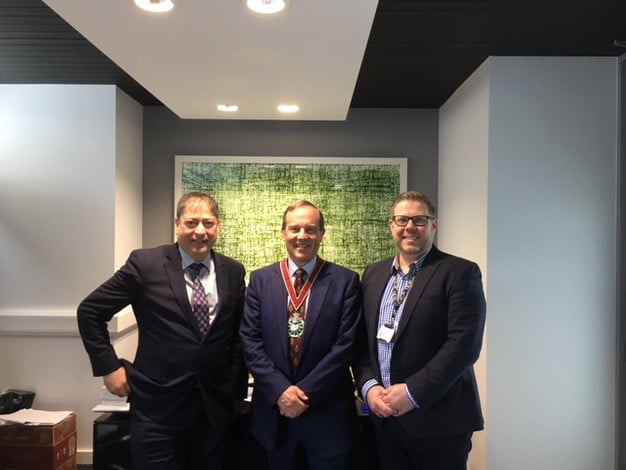 https://www.highsheriffofsurrey.com/wp-content/uploads/2021/09/4bf141_00799e5242bc42c0b617741e4a72212e-mv2.jpg
480
640
Akiko Design
https://www.highsheriffofsurrey.com/wp-content/uploads/2021/07/TheHighSheriffofSurrey-weblogo.png
Akiko Design
2018-06-14 15:26:41
2022-03-29 15:52:16
'Thrive' at University for the Creative Arts